The theme for the 25th BCS Conference on Human Computer Interaction – HCI2011 – is Health, Wealth & Happiness.
We would like to celebrate how the design, development and use of technologies has and will continue to enhance overall wellbeing.
HCI 2011 will be held between the 4th of July and the 8th July, 2011, in Newcastle-upon-Tyne, UK.
The HCI Educators conference, Workshops and Tutorials will be held on 4th and 5th July, 2011 and a Doctorial Consortium on the 5th July. The main conference runs from the 6th-8th July, 2011.
HCI 2011 is organised by the PaCT Lab (Northumbria University) in cooperation with the British Computer Society.
Keynote Speakers
Gregory Abowd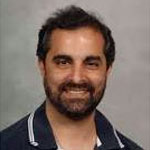 Gregory Abowd is a Distinguished Professor in the School of Interactive Computing and the W. George Professor and Director of the Health Systems Institute at the Georgia Institute of Technology.
Abigail Sellen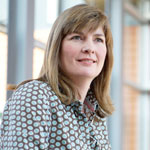 Abigail Sellen is a Principal Researcher at Microsoft Research Cambridge in the UK and co-manager of Socio-Digital Systems, an interdisciplinary group with a focus on the human perspective in computing.