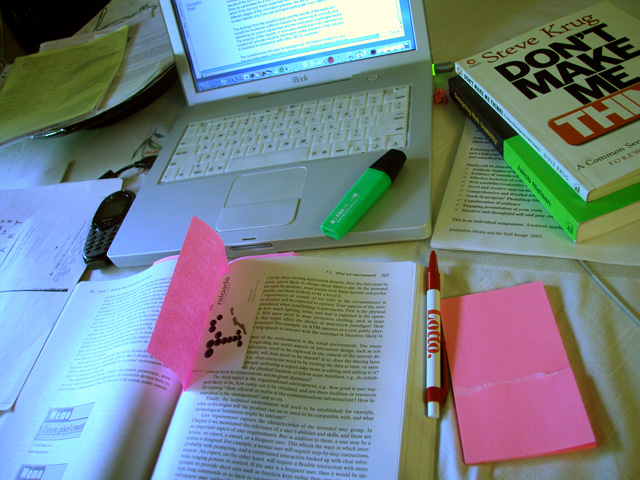 For a few days now, my mind has been totally devoted to HCI and Interaction Design, both for a project and a post graduate subject.
Here's a view of my desk (temporarily another round table) where I'm scoping out a project and doing some early research, this involves fishing out objectives, requirements (both user, functional & technical) and possible personas & scenarios that could be used later.
All this is later put to the first team meeting where early requirements and then conceptual models are discussed.
The only thing missing from the photograph is the sketchbook and pens, also the iBook is connected to the internet via a Wireless (802.11b) connection.