UsTwo have published their second-part to their July post on Designing Digital Experiences for Kids.
It's well worth a read as they cover some new considerations they are finding as the changing landscape and perception of digital and digital products is quickly making established government and institute guidelines outdated.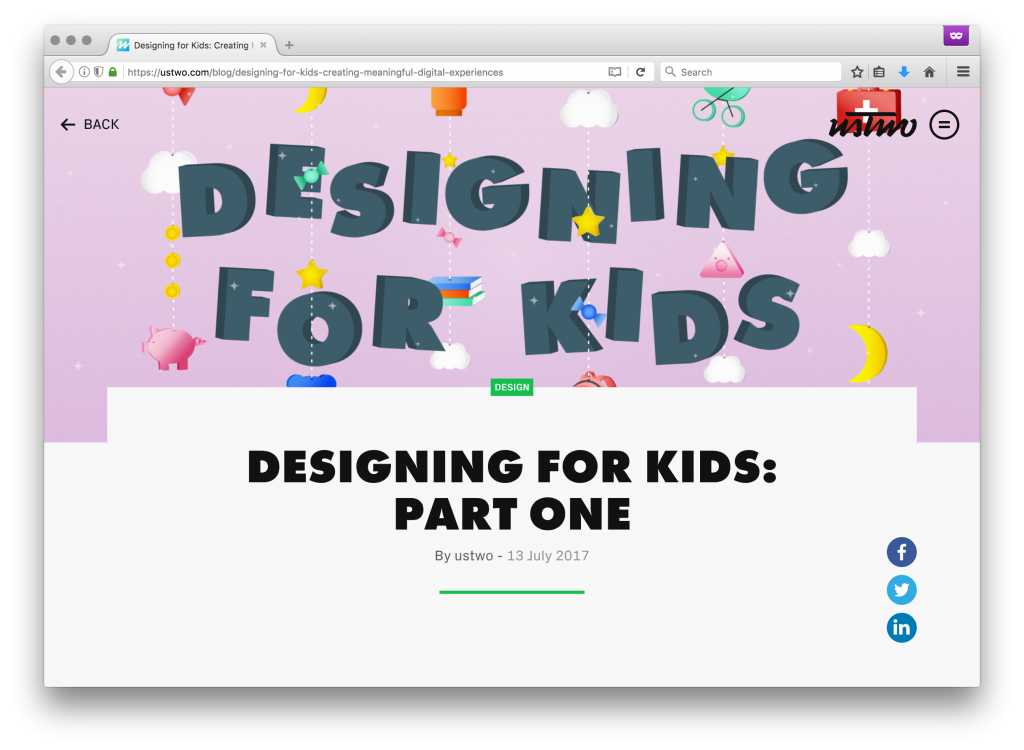 The realities for some families and their digital lives are constantly changing. The blending of physical and digital is shifting the norms and considerations on the back of new digital mediums such as Augmented Reality, Virtual Reality, Skype, Siri, Wearables, Chat-bots, etc.
This shift, is not a big surprise, but it is rendering some digital experiences for children more valuable than others.
This is reflective of a wider shift, our understanding of digital and the value it can have for children is changing. From the perspective of the people making those products – there is an unprecedented opportunity to make challenging, hybrid digital experiences for kids growing and playing in this new context.
Part 1 – Creating Meaningful Experiences
Part 2 – Getting the Most out of User Testing
Holly Brenan's – Encouraging Healthy Habits in Children