Cooper has shared a number of diagrams from the work in About Face 4. The slides and diagrams are shared via a Creative Commons 4.0 BY-ND license.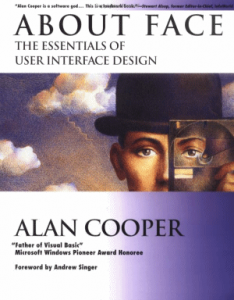 The first edition About Face, is the book that brought interaction design out of the research labs and into the everyday lexicon, and the updated Fourth Edition continues to lead the way with ideas and methods relevant to today's design practitioners and developers.
I first read & bought a copy of the book in it's 2nd edition while studying my Masters at UTS back in 2003, and also own the 3rd edition. It is a brilliant read and completely recommend it.