Design isn't just about beauty; it's about market relevance and meaningful results.
John Maeda's 2017 Design in Tech Report puts the focus on Inclusive Design.
Update: The Design in Tech Report is available for 2015, 2016, 2017, 2018, 2019 and as the CX Report in 2020. Due to the 2020 global pandemic cancellation of SXSW an addendum as been created for the CX Report 2020 looking at Remote vs Distributed Work. Well worth a read.
Making inclusive design profitable hinges on the principle that if you want to reach a larger market, you have to reach people you are not already reaching by being inclusive. This new frontier of design requires some technical understanding outside of pure classical design. The hybrid designer/developer, often referred to as a "unicorn" in the tech industry, is often relied upon to bridge that gap.
In 2015 the first report identified the rise in design value, as mobile devices and the mass consumerization of computing moved from "tech-led" to "experience-led" digital products as services. Smartphones took over and this inadvertedly gave access to nearly everyone.
The following year, the report highlighted the growth by consultancies and companies with acquisition of design agencies as means to speed up the demand of Design across the industry.
This years 2017 report frames computational design as a key driver of accelerated growth and focuses on inclusive cultures as vital for tech businesses hoping to lead in design.
The 3 main types of design are identified below: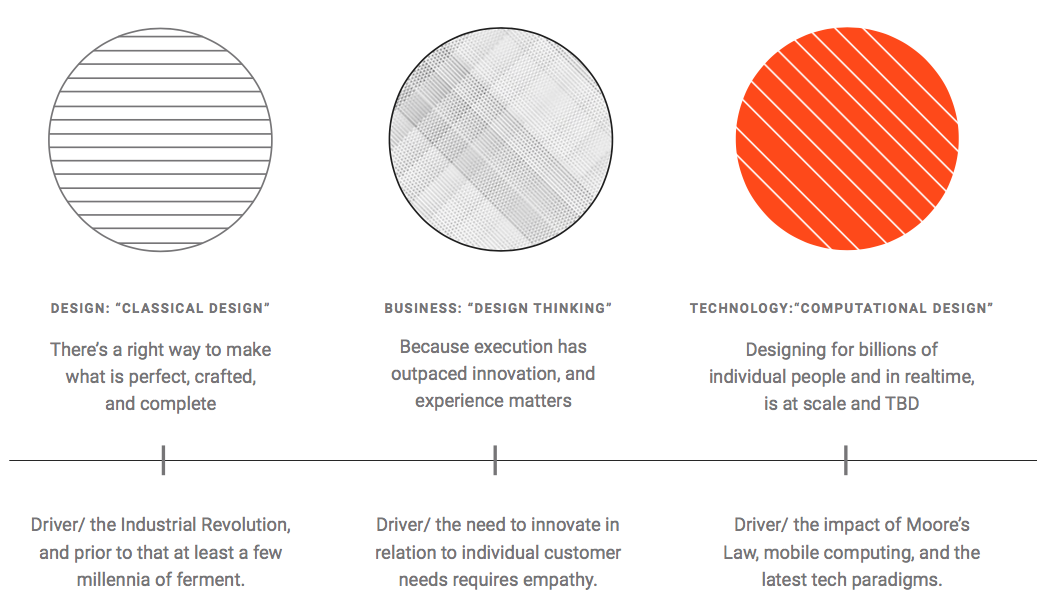 By recognizing exclusion we can start to build empathy for people who interact with unwelcoming designs every day of their lives.Kat Holmes (Principal Design Director, Microsoft Inclusive Design)
Taken from
Design.blog
It's important to note the differences to the Classical Design definition:
Design Thinking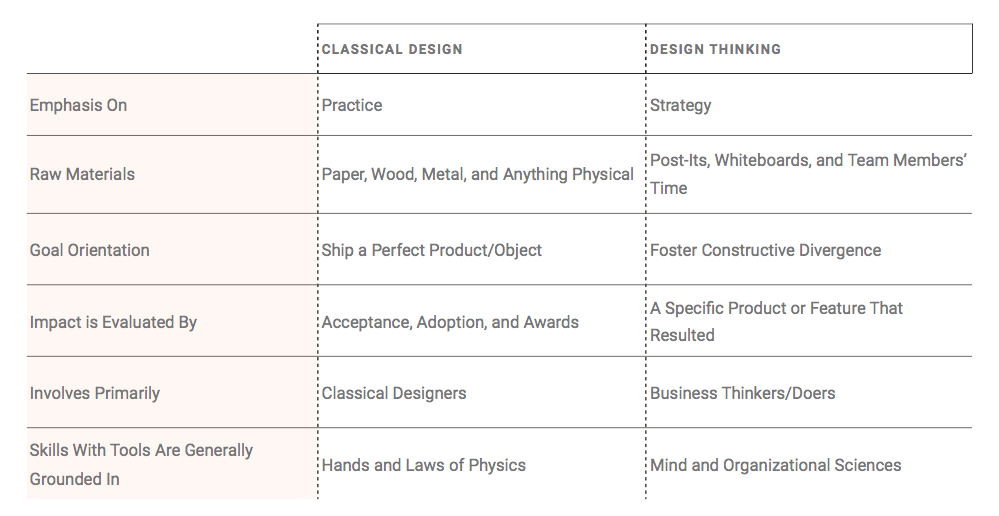 Computational Design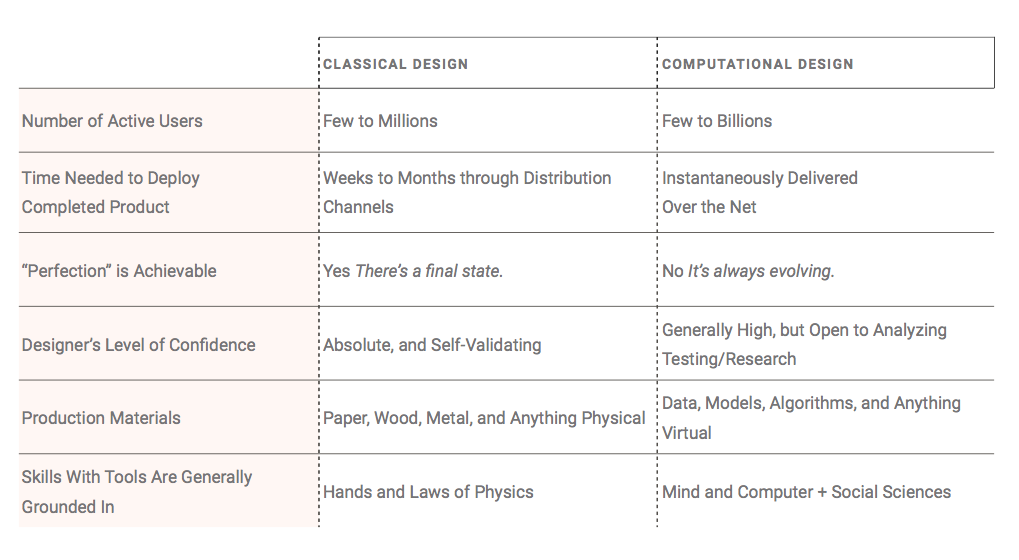 Inclusive Design Resources:
This year's report also highlighted our industry's pioneers in computational design including Gillian Crampton Smith, Red Burns, Joy Mountford and Muriel Cooper.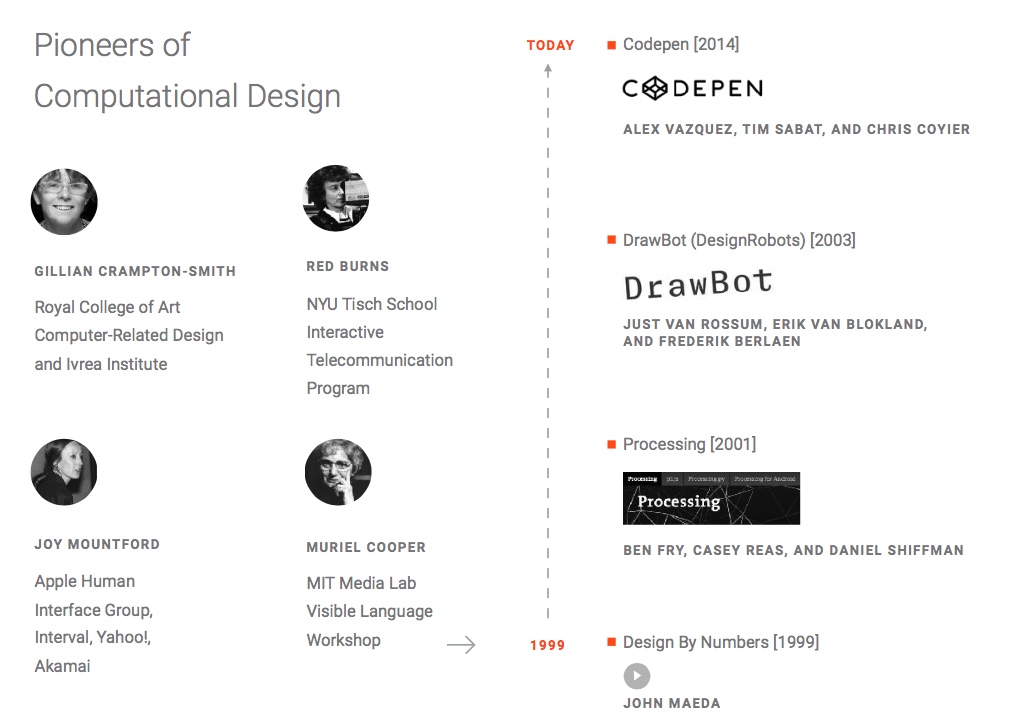 You can watch, listen and read the full report on the Design in Tech Report website.
Additional References:
Update: John Maeda has published an addendum to the CX Report 2020 which looks at Remote vs Distributed Work. Well worth a read.
The 2020 Customer Experience Report Addendum on Remote vs Distributed Working